MEUCE Lecture: Understanding the Baroque Masters - Rubens (FIU)
MEUCE Lecture: Understanding the Baroque Masters - Rubens (FIU)
Event information

| | |
| --- | --- |
| Start: | |
| End: | |
| Venue: | FIU |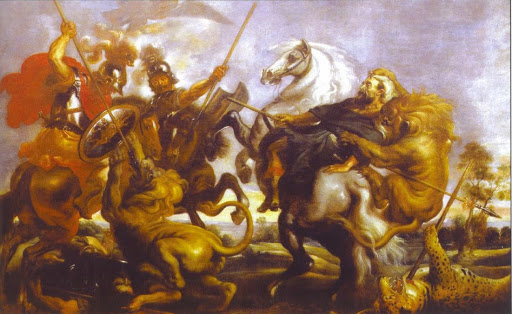 Lecture on "Understanding the Baroque Masters - Rubens" by Professor David Chang, renowned artist and Frost Professor and Director of Art Education at Florida International University.
This lecture will focus on the visual analyses of the precious Baroque masterpieces currently on display at the Frost. It will be followed by a tour and on-site discussion on the special visual qualities as well as materials and methodologies of the Baroque master Rubens and his studio.
For more information about lecture, contact Linda Powers at phone: 305.348.6963 or e-mail:lpowers@fiu.edu. - http:/thefrost.fiu.eduevent.htm
The Frost Art Museum is organizing this event. The Miami-Florida European Union Center of Excellence is supporting this event.