MEUCE Lecture: "Charlie Hebdo: Le Choc en France" (FIU)
MEUCE Lecture: "Charlie Hebdo: Le Choc en France" (FIU)
Event information

| | |
| --- | --- |
| Start: | |
| End: | |
| Venue: | FIU - MMC - Academic Health Center 3 - 205 |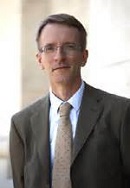 Lecture on "Charlie Hebdo: Le Choc en France"
Following the horrific terrorist attack on the offices of Charlie Hebdo in Paris on January 7th, Consul General of France in Miami, Philippe Létrilliart, will comment and follow-up on what happened in France and what exceptional measures will be implemented to address the threat of terrorism. Beyond the horrible human tragedy, this incident is a challenge to French national unity and values.
Freedom of expression and freedom of the press are essential elements of any democratic and open society. Each is protected, on both sides of the Atlantic, by the EU Charter of Fundamental Rights, by the European Convention on Human Rights, and by the First Amendment to the United States Constitution.
To view Consul General of France bio, click here