Two-Day Conference: State of the World 2020
Two-Day Conference: State of the World 2020
Event information

| | |
| --- | --- |
| Start: | |
| End: | |
| Venue: | FIU - MMC - Graham Center - GC Ballrooms |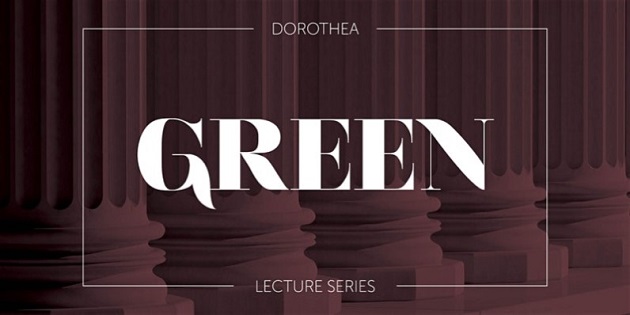 January 9-10, 2020
FIU's State of the World 2020 is a two-day conference on global relations and U.S. foreign policy featuring top experts and policymakers.

State of the World 2020 is co-hosted by the Steven J. Green School of International & Public Affairs, the McCain Institute for International Leadership at Arizona State University and The American Interest.

The event tackles some of the most pressing issues facing the globe, including the Trump impeachment and the 2020 election; democracy and human rights; immigration; and foreign policy hotspots including Venezuela, China, Russia and the Middle East.

PROGRAM

Please note start times and speakers are subject to change.

Thursday, January 9, 2020

2:00 – 2:30: Registration
2:30 – 2:40: Welcome
John F. Stack, Jr., Founding Dean, Steven J. Green School of International & Public Affairs, Florida International University

2:40 –2:55: Pew Survey: How Americans View Foreign Policy—And How the World Views the United States

Presenter:
Jacob Poushter, Associate Director, Global Attitudes Research, Pew Research

3:00 – 4:00: Session I: 2020 in the United States: Impeachment and Elections

Moderator:
David J. Kramer, Senior Fellow, Vaclav Havel Program for Human Rights and Diplomacy, and Director for European & Eurasian Studies, Steven J. Green School of International & Public Affairs, FIU

Panelists:

Nancy Ancrum, Editorial Page Editor, The Miami Herald
Natasha Bertrand, National Security Correspondent, Politico
Matt Kaminski, Editor-in-Chief, Politico
Jonathan Tepperman, Editor-in-Chief, Foreign Policy

4:05 - 5:05: Session II: Democracy and Human Rights Around the Globe: How Bad Is It?

Moderator:
Lindsay Lloyd, Bradford M. Freeman Director of Human Freedom, George W. Bush Institute

Panelists:

Michael Abramowitz, President, Freedom House
Shari Bryan, Vice President, National Democratic Institute
Victoria Nuland, Senior Counselor, Albright Stonebridge Group
Daniel Twining, President, International Republican Institute

5:10 – 6:10: Session III: Immigration—Finding Solutions

Moderator:
Kurt Volker, Former U.S. Ambassador to NATO

Panelists:

Juan Gomez, Director, Carlos A. Costa Immigration and Human Rights Clinic, College of Law, FIU
Elisa Massimino, Robert F. Drinan, S.J., Chair in Human Rights, Georgetown University Law Center
Anne Richard, Adjunct Professor, Institute for the Study of International Migration Georgetown University
Peter Skerry, Professor, Department of Political Science, Boston College

6:15-7:00: A Conversation: The Scourge of Human Trafficking

Introduction by Aminda Marqués González, President, Publisher and Executive Editor, The Miami Herald

Cindy McCain, Chair of the Board, The McCain Institute
with Nicole Bibbins-Sedaca, Professor of Practice and Chair, Global Politics and Security Concentration, Georgetown University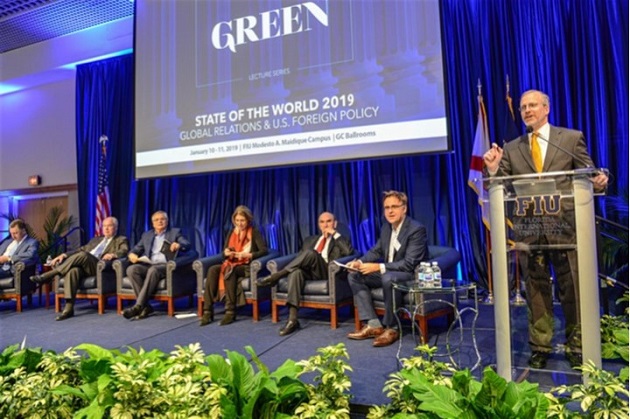 Friday, January 10, 2020

8:30 - 9:00: Registration/coffee
9:00 – 9:15: Welcoming Remarks by FIU President Mark B. Rosenberg

9:15 - 10:15: Session IV: Initiative for Democratic and Economic Alternatives (IDEAS) for Cuba

Moderator:
Martin Palous, Director, Vaclav Havel Program for Human Rights and Diplomacy, FIU

Panelists:

Lincoln Diaz Balart, Former U.S. Representative and Chair of the Congressional Hispanic Leadership Institute
Rosa Maria Paya, President, Latin American Network of Youth for Democracy and Cuba Decide
José Carlos Sánchez Berzain, Former Bolivian Defense Minister and Director of Inter-American Institute for Democracy
Maria Werlau, Executive Director, Cuba Archive

10:20- 11:20: Session V: Venezuela: What To Do?

Moderator:
Jason Marczak, Director of the Adrienne Arsht Latin America Center, Atlantic Council

Panelists:

Elliott Abrams, Special Representative for Venezuela, U.S. Department of State
Astrid Arraras, Lecturer and Associate Director, Undergraduate Studies, Department of Politics & International Relations FIU
Brian Fonseca, Director, Jack D. Gordon Institute for Public Policy, and Adjunct Professor, Steven J. Green School of International and Public Affairs, FIU
Frank Mora, Director and Professor, Kimberly Green Latin American and Caribbean Center, FIU
Luis Guillermo Solis Rivera, Professor, Department of Politics and International Relations, FIU, and former President of Costa Rica

11:25- 12:25: Session VI: The Future of Europe and Transatlantic Relations

Moderator:
Jeff Gedmin, Editor-in-Chief, The American Interest

Panelists:

Peter Van Praagh, President, Halifax International Security Forum
Nino Evgenidze, Executive Director, Economic Policy Research Center, Tbilisi, Georgia
Ben Hodges, LTG (Ret) and Pershing Chair, Center for European Analysis (CEPA)
Andrew Moravcsik, Professor of Politics and International Affairs and Director, European Union Program, Princeton University
Zygimantis Pavilionis, Member of Parliament, Republic of Lithuania

12:30 – 1:30: Lunch

1:30 – 2:30: Session VII: Turmoil in the Middle East

Moderator:
Eric Lob, Assistant Professor, Department of Politics and International Relations, FIU

Panelists:

Eric Edelman, Counselor, Center for Strategic & Budgetary Assessments,and Hertog Practitioner in Residence, Johns Hopkins SAIS
Stephen McInerney, Executive Director, Project on Middle East Democracy (POMED)
Nancy Okail, Visiting Scholar, Stanford University, Center for Development Democracy and the Rule of Law (CDDRL)
Nicholas Rasmussen, Acting Executive Director and Senior Director for National Security & Counterterrorism, The McCain Institute
Anne-Marie Slaughter, CEO, New America

2:35 – 3:35: Session VIII: The China-Russia Threat

Moderator:
Charles Davidson, Publisher, The American Interest

Panelists:

Robert Kagan, Senior Fellow in the Foreign Policy Program, Brookings Institution
Vladimir Kara-Murza, Vice President, Free Russia Foundation
Moises Naim, Distinguished Fellow, Carnegie Endowment
Laura Rosenberger, Senior Fellow and Director of the Alliance for Securing Democracy, German Marshall Fund of the United States
Lilia Shevtsova, Associate Fellow at the Russia and Eurasia Program, Chatham House

3:40 – 4:15: Session IX: A Conversation on North Korea

With Victor Cha, Senior Adviser and Korea Chair, CSIS; Senior Fellow, George W. Bush Institute; Professor and the D.S. Song-KF Chair in the Department of Government and School of Foreign Service, Georgetown University and
Joseph Kim, Expert-In-Residence, Human Freedom Initiative, George W. Bush Institute

Moderated by Lindsay Lloyd, Bradford M. Freeman Director of Human Freedom, George W. Bush Institute
-----------------------------------------------------------------------------------------------------------------------------------
For more information and to register, click here