MEUCE Commemoration: 70th Anniversary of D-Day (FIU)
MEUCE Commemoration: 70th Anniversary of D-Day (FIU)
Event information

| | |
| --- | --- |
| Start: | |
| End: | |
| Venue: | Trinity Episcopal Cathedral - Trinity Cathedral, 464 N.E. 16th Street, Miami, FL 33132 |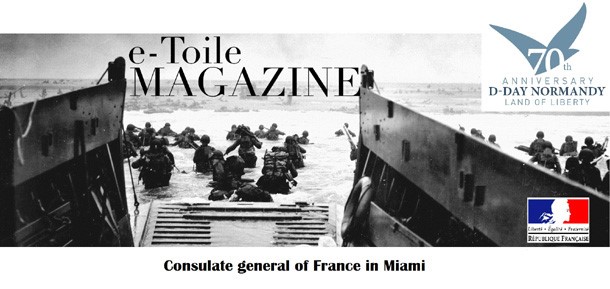 Along with US Military dignitaries, France, the United States
and the United Kingdom remember the D-Day

To commemorate the "Longest Day", a service of Remembrance to Commemorate the 70th Anniversary of D-Day will be held on Friday, June 6, 2014 at 6:00pm at the Trinity Episcopal Cathedral in the presence of the Consul General of France Philippe Létrilliart, the British Consul general Kevin McGurgan, the Consul general of Canada, Louise Léger, and the Major General Mark C. Nowland (USAF), Chief of Staff, U.S. Southern Command, along with Command Sargent Major William B. Zaiser.
The Trinity Episcopal Cathedral will open at 5:30pm, and the service will commence promptly at 6:00pm, and is expected to last one hour. An honor color guard will be provided by SouthCom, which will include the Flags of the United States, France, the United Kingdom, and Canada.
The MEUCE supports this event.

-------------------------------------------------------------------------------------------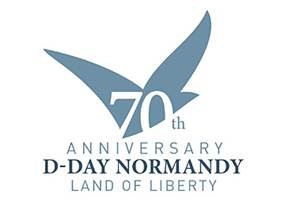 In France, from June 5 to August 21, 2014, Normandy will celebrate, with emotion, the 70th anniversary of D-Day and the Battle of Normandy. This anniversary will be a time of recollection and remembrance at a national and international level. One of the important official ceremonies is scheduled to take place in the presence of French and American heads of state at the American Military Cemetery at Colleville-sur-Mer. This will be one of the highlights of this historic summer and a unique opportunity to highlight the close ties between France and the United States of America.
For more information on all the officials events organized in France and the United States, click here