MEUCE European Film Series on WWI - "Apocalypse-Episodes 2 & 3: "Fear & Hell" (FIU)
MEUCE European Film Series on WWI - "Apocalypse-Episodes 2 & 3: "Fear & Hell" (FIU)
Event information

| | |
| --- | --- |
| Start: | |
| End: | |
| Venue: | FIU - Graham Center - GC 140 |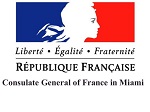 In collaboration with the Consulate General of France in Miami,and in order to commemorate the century of World War I, the Miami-Florida European Union Center of Excellence, and European Student Association will screen 5 documentaries of World War I entitled * "Apocalypse - 1ere Guerre Mondiale"; The 2nd and 3rd episodes will be "Fear" & "Hell"*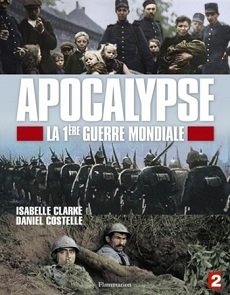 Synopsis Episode 2: FEAR
August 27, 1933: East Prussia. Hitler and Goering, 14/18 veterans pay tribute to Marshal von Hindenburg, in the context of the enormous monument to the Battle of Tannenberg. Hitler said, "Tannenberg is a symbol. It was there, in 1914, that has played the fate of Germany. "To Hindenburg, this battle was twenty years ago, the most important moment of his life and the first World War. While the Russians advance in Prussian territory, causing a mass exodus of German populations fleeing combat zones. Hindenburg stops at Tannenberg. In the West, the German breakthrough was stopped in extremis by the French at the Battle of the Marne. Once each army had tried, unsuccessfully, to outflank the enemy, the Western Front and attaches buries the North Sea to Switzerland. Further south, Italians, Turks (Ottomans then) also fall in the conflict. British and French allies then call on their empire: Canadians, Australians, New Zealanders, Senegalese, Moroccans, Algerians, Annamite engage in war. The fire is now global. The bleeding seems inevitable. Battlegrounds are a living hell.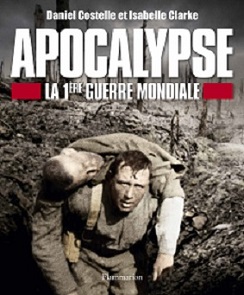 Synopsis Episode 3: HELL
September 1915: Millions of people are caught in the trap of a great war. Trenches of France to the Italian mountains and the Balkans to the gates of the East, all Europe was ignited. New weapons, new defenses, war is now industrial and chemical. The fighting reached a violence hitherto unknown. The artillery fires. The attacks are the gas, lanceflammes, with shrapnel, a mixture of powder and lead balls that smash faces and bodies. The assaults are terrifying, suicidal. Thunderstorms steel shatter eardrums and going mad soldiers. Injuries are awful, living conditions and hygiene in combat zones are catastrophic epidemics are rampant ... It's hell. In France, the Germans launched in February 1916, a major offensive on Verdun. The French held all costs. In the Somme, the bloodiest battle of the war begins on 1 July 1916 In a few hours the British Army lost 30,000 men. 5 million people have died in 16 months. But to the great leaders, human and material cost is so high that it must pay the enemy and the war continues. How to stop this madness? How can we stop this madness?

For Driving Directions, Map and Parking Information, click here

To view flyer, click here

To view photo gallery, click here