MEUCE Seminar: Before and After the TTIP (UM)
MEUCE Seminar: Before and After the TTIP (UM)
Event information

| | |
| --- | --- |
| Start: | |
| End: | |
| Venue: | University of Miami - Coral Gables - Aresty Graduate Business Building - Room 431 |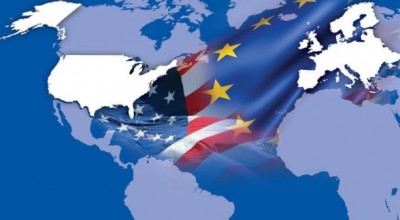 "Before and After the TTIP: The Transatlantic Trade and Investment Partnership between the EU and the USA". A seminar on the implications for regional integration and business in the Western Hemisphere and the rest of the world.
Organization: Jean Monnet Chair/European Union Center, University of Miami and sponsorship: Miami-Florida European Union Center (a partnership with Florida International University, and the EU Commission). Place: University of Miami, School of Business Administration Date: Friday, February 28, 2014 Room: School of Business Administration, Aresty Graduate Business Building, Room 431 Contact: Joaquín Roy, jroy@miami.edu, 305-284-3266
Language of seminar: English
Paper: 3,000-5,000 words; abstract by December 20; first draft by January 30; final copy: February 20.
Publication in English in edited volume by the Jean Monnet Chair/EU Center: May 9, 2014 (Europe's Day). Co-edition to be published by the CARI, to be distributed in Latin America, and by the Institut des Hautes Etudes de l'Amérique Latine (IHEAL), Paris, France.
Presentations of volume: Chicago, Illinois, Latin American Studies Association (LASA) annual conference, May 21-24, 2014. Subsequent events to be held in Buenos Aires (Argentina) and Paris (France). For previous models, see EU Center books
Financial assistance available. For information, contact ASAP
Program Co-Sponsors and Contributing Institutions:
• European Commission/European External Action Service
• Delegation of the European Union in the United States
• European Union Studies Association (EUSA), EU-LA Interest section
• Latin American Studies Association (LASA), Europe-Latin America section
For more information and to view detailed program, click here

To view Photo Gallery, click here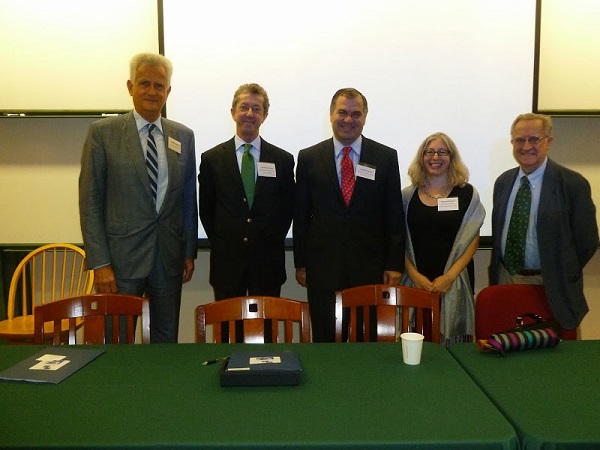 From left to right: Hon. Adolfo Barattolo, Consul General of Italy; Antonio de Lecea, Minister Principal Advisor, Delegation of the European Union to the US, Dr. Leonidas Bachas, Dean, College of Arts and Sciences, UM; Dr. Rebecca Friedman, Co-Director, MEUCE, FIU; Dr. Joaquin Roy, Co-Director, MEUCE, UM