MEUCE Workshop: 2nd Euro Challenge Teacher Orientation at the FED (FIU)
MEUCE Workshop: 2nd Euro Challenge Teacher Orientation at the FED (FIU)
Event information

| | |
| --- | --- |
| Start: | |
| End: | |
| Venue: | Federal Reserve Bank of Atlanta - Miami Branch - 9100 NW 36 Street – Miami, FL 33178 |



The 2nd Euro Challenge Teacher Orientation took place at the Federal Reserve Bank of Atlanta where two experts in economy, Gloria Guzman, Economic and Financial Education Specialist, and Marycela Diaz-Unzalu, Economic and Financial Education, FED helped and prepared the teachers for the Euro Challenge Competition.
The following presentations have been be covered: Comparison between the Federal Reserve System and European Central Bank History, The Euro Crisis, The Economic Indicators.
PowerPoint Presentations
VIDEOS:

To view Photo Gallery, click here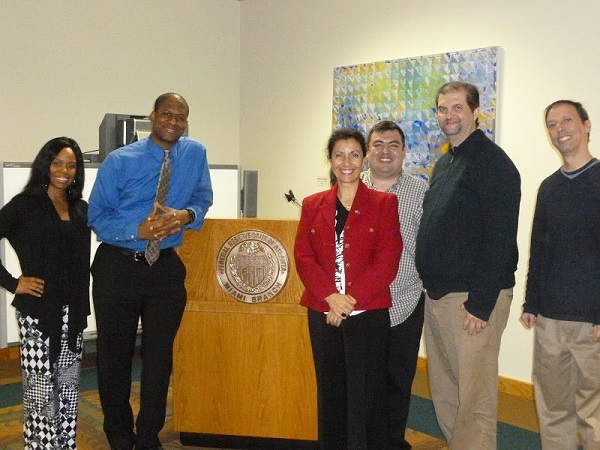 This is the 7th year that the Miami-Florida European Union Center of Excellence is in charge of recruiting high schools and organizing the competition in Florida. The MEUCE has been partnering with the Federal Reserve Bank-Miami Branch for 6 years.
For more information on the Euro Challenge Competition and visit the official website, click here