Conversations on Europe: Peace in Europe: 100 Year Anniversary of Armistice Day
Conversations on Europe: Peace in Europe: 100 Year Anniversary of Armistice Day
Event information

| | |
| --- | --- |
| Start: | |
| End: | |
| Venue: | FIU - MMC - Green Library Resources Center - GL 156 |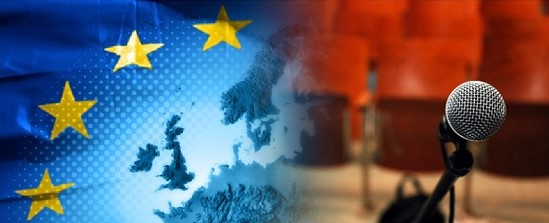 "Conversations On Europe" connects top experts from around the United States and Europe to discuss contemporary issues facing Europe and the Transatlantic relationship. Using both personal and institutional video conference technology, panelists take questions and interact with audiences at the University of Pittsburgh and at remote sites in the US and Europe.

To view flyer, click here

The third Conversations of Europe is on "Peace in Europe: 100 Year Anniversary of Armistice Day"; it will take place on Tuesday, November 13th.

This session takes the centenary of the end of the Great War as a starting point for a discussion of the impact of World War I in Europe and on the contemporary world order. How did national interests and cultures shape the war? What was the war's impact on national identities and on attempts to construct an international, multilateral framework for avoiding future wars?

Moderator: Allyson Delnore, Department of Political Science, European Studies Center, University of Pittsburgh

Panelists:

Robert Hayden, University of Pittsburgh
Pierre Bouchat, Universite Libre de Bruxelles
Isabel Hull, Cornell University
Olavi Arens, Georgia Southern University

At FIU, the video conference will be held in the Green Library Resource Center - GL 156
Hosted by the European Studies Center, a Jean Monnet European Union Center of Excellence at the University of Pittsburgh
Co-sponsors · UCIS · European Union Center at University of Illinois, Urbana-Champaign · Center for European Studies at University of North Carolina-Chapel Hill · Jean Monnet Center of Excellence at Florida International University
Funded in part by the European Union