JMintheUS: Ukraine, Europe and the Return of Geopolitics
JMintheUS: Ukraine, Europe and the Return of Geopolitics
Event information

| | |
| --- | --- |
| Start: | |
| End: | |
| Venue: | Virtual |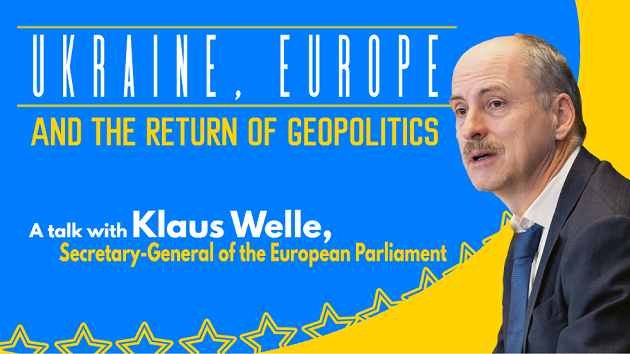 Klaus Welle has served as Secretary General of the European Parliament, a key administrative post in the EU system, since 2009. He will step down from his current role at the end of 2022. His previous roles in Brussels include serving as chief of staff to the President of the European Parliament, as Director General for EU Internal Policies in the Parliament's administration, and as Secretary General of the center-right European People's Party (EPP). He is a visiting professor in European politics at KU Leuven University in Belgium.
Welle's talk will explore the origins and significance of Russia's war on Ukraine, its implications for and impacts on the European Union system and Transatlantic relations, and how recent events fit into wider geopolitical shifts that pose important choices for Europe and America.

To register through Zoom, click here

This talk is co-sponsored by the Konrad Adenauer Foundation (KAS), the DAAD Alumni Association of the United States, the CUNY Academy for the Humanities & Sciences, and the Ralph Bunche Institute for International Studies.