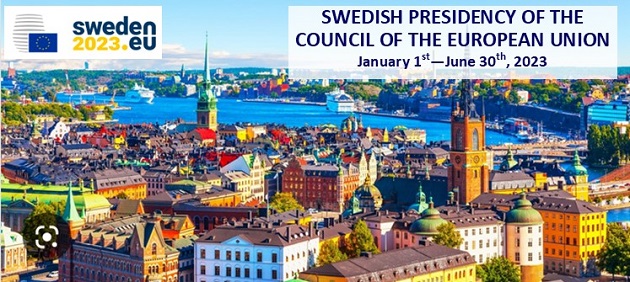 January 1st - June 30th, 2023

Security, competitiveness, green transition, democratic values and the rule of law. These are the priorities of the Swedish Presidency of the Council of the European Union in the first half of 2023.

This is the third time that Sweden has held the presidency of the Council of the European Union. The first time was in 2001.

Presidency occurs under leadership of Prime Minister Ulf Kristersson
Program

Sweden is assuming the Presidency of the Council of the European Union at a time of historic challenges for Member States and the Union as a whole. Russia's illegal, unacceptable and unprovoked invasion of Ukraine is a threat to European security, with dire consequences for migration, as well as global food and energy supplies. Ukraine is fighting for its survival as a nation – and for the security and lives of its citizens. The EU and its Member States have rallied unprecedented support for Ukraine and will remain firmly by its side. Continued cooperation with trusted partners, including a strong transatlantic link, needs to be secured.
European economies are severely affected by Russia's war as well as the ongoing manipulation of energy supply. Rising inflation levels, interest rates and energy prices have left companies and citizens struggling. While decisive action has been taken, it is imperative that we stay firm in our transition to the green economy and safeguard the basis of our economic model for long-term growth.
Swedish unity and readiness to act remain key to EU security, resilience and prosperity.

Priorities

The four priorities of the Swedish Presidency:

Security – unity
Resilience - Competitiveness
Prosperity - Green & energy transition
Democratic values and the rule of law – our foundation

________________________________________________________________________________________________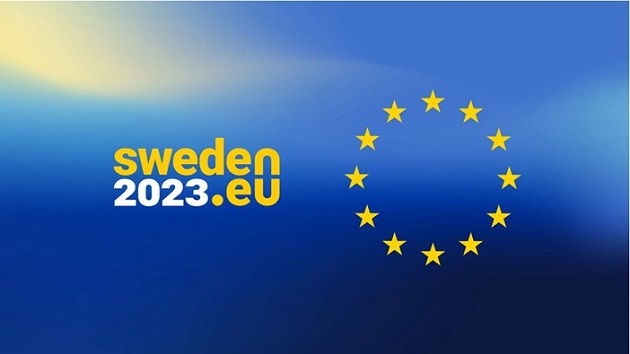 ► For more information on the Swedish Presidency of the Council of the European Union, click here


_______________________________________________________________________________________________

The Trio Programme

For the first half of 2023, Sweden will hold the Presidency of the Council of the European Union. France held the Presidency for the first half of 2022 followed by the Czech Republic in the second half. These three consecutive presidencies make up the current 'trio'. Sweden, France and the Czech Republic have adopted a joint programme outlining common priorities of the trio.

The joint programme applies from 1 January 2022 to 30 June 2023 and comprises four priority areas:

protecting citizens and freedoms;
developing our economic base: the European model for the future;
building a climate-neutral, green, fair and social Europe; and
promoting Europe's interests and values in the world.

The joint programme for the trio was approved by the General Affairs Council on 14 December 2021. The Swedish Presidency will be followed by a new trio of Spain, Belgium and Hungary, which will develop a new joint trio programme for the period from 1 July 2023–31 December 2024.

► For more information on the trio program, click here