EU Delegation Internships
EU Delegation Internships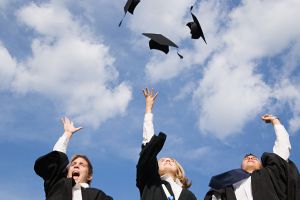 Through its intensive internship program, the Delegation of the European Union in Washington offers a unique opportunity for dynamic individuals to engage in the work of one of the EU's largest and most active diplomatic missions.
By interning with the EU Delegation, students and recent graduates develop a comprehensive understanding of the transatlantic relationship. At the same time, our interns hone important skills by serving as full-time members of the Delegation team and acquiring practical experience in a specialized area of the Delegation's work.
Internships are available in the following areas:
1. Administration
Interns will work on a number of administrative issues including recruitment, general human resources, internal policy and procedures, tendering, travel requirements, reception, financial issues, IT and relations with the diplomatic community.
Desired background: Administration, HR, Finance, Auditing, Business Processing
2. Agriculture
Interns gain a firsthand understanding of agricultural policy and trade matters pertaining to EU-U.S. relations by monitoring U.S. policy and legislative developments and conducting research on specific agricultural issues.
Desired background: Agricultural economics, political science, EU-U.S relations, international trade
3. Economics & Finance
Interns focus on the monetary, fiscal, and labor policies of the U.S. by monitoring macroeconomic developments and assisting in the preparation of monthly reports on the U.S. economy.
Desired background: International economics, trade, international organizations
4. Food Safety, Health, and Consumer Affairs
Depending on their interests and the priorities of the Delegation, interns may research and analyze U.S. policy in areas ranging from food safety and plant and animal health to public health and consumer affairs.
Desired background: Life sciences, law, economics
5. Politics, Development and Security
Interns report on Congressional hearings and research a broad range of foreign policy, security, and development cooperation issues.
Desired background: Foreign policy, justice, home affairs, the Congressional process, EU-U.S relations
6. Press and Public Diplomacy
Interns help with outreach programs and events, monitor public diplomacy developments in the U.S., conduct in-depth media analysis, help coordinate grant programs, and respond to public inquiries.
Desired background: Communications, public relations, public diplomacy, journalism, European studies
7. Science, Technology, and Education
Working closely with research universities, national laboratories and technology companies, interns analyze and report on U.S. science, technology, and education policies and developments.
Desired background: Transatlantic cooperation, scientific policy, technological development, education
8. Trade
Trade interns address all aspects of EU-U.S. trade relations by analyzing Congressional committee hearings and seminars organized by think tanks and trade associations.
Desired background: International trade law, international economic studies
9. Transport, Energy, and Environment
Interns work on a variety of issues, including climate change, renewable energy and energy efficiency, energy security, and aviation and maritime security.
Desired background: Transport, energy or environment fields, understanding of the EU and U.S. policymaking processes.
Qualifications
Interns should demonstrate a strong interest in the European Union, along with professional experience and/or academic competence in the area(s) of choice.
Internships are offered exclusively on a volunteer (unpaid) basis. Applicants of all nationalities and backgrounds are welcome. Preference is given to candidates that are available on a full-time basis. Students must have completed their Bachelor Degree.
Applicants may not have previously taken part in previous internship programs, in-service training, or employment with any EU institution or body for more than six weeks.
How to Apply
To apply, please submit the following:
Application form
Cover letter
Résumé
Recent academic transcript
Letter of Recommendation from a current or former professor
Please forward your complete application to:
Internship Coordinator
Delegation of the European Union to the USA
2175 K Street, NW
Washington, DC 20037
Fax: 202-429-1766
E-mail: delegation-usa-internships@eeas.europa.eu
All applicants will receive a response. If you are selected, you will need to provide proof of comprehensive medical and accident insurance valid in the USA during your internship.
Annual Application Deadlines
Fall Semester Internships (September – December): May 15
Spring Semester Internships (January – May): September 15
Summer Session Internships (June – August): February 15