2023 MEET EU Film Festival

Through its grant MEET EU, the Miami-Florida Jean Monnet Center of Excellence is organizing a two-day in-person MEET European Film Festival on January 27 and 31 at Florida International University. Join us and discover European Films from Italy, Spain, Poland, France, Croatia, and Hungary. All the films are in their original languages and subtitled in English.
The in-person film screenings will take place at Florida International University - Modesto A. Maidique Campus - 11200 SW 8th Street, Miami, FL 33199 - Graham Center Building - Room GC 150

___________________________________________________________________________________________

TO REGISTER, CLICK ON THE FOLLOWING LINK


Free and open to the Public and all FIU Students
___________________________________________________________________________________________

FRIDAY, JANUARY 27, 2023


10:00 am – 12:00 pm | An Uncertain Border (Un Confine Incerto)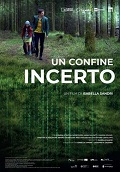 COUNTRY: Italy (2019)
DIRECTOR: Isabella Sandri

A young police officer chases a child kidnapper through Europe – has she lost her way or is she really close to finding the girl that was kidnapped 6 years ago?

► To watch trailer, click here





12:30 pm – 2:00 pm | School Girls (Las Niñas)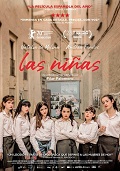 COUNTRY: Spain (2020)
DIRECTOR: Pilar Palomero

A story of Celia, an 11-year-old girl who studies at a nuns' school in 1992. Celia is a good girl; she is a responsible student and a considerate daughter. The arrival of a new classmate will open a little window through which Celia will discover a whole new world. Together with her new friend and some older girls, Celia will enter a new stage of her life: adolescence, the stage of first-times. Her body needs to experiment, try new things, and stop being a little girl, even if that entails confronting her mother and everything that meant comfort and security.

► To watch trailer, click here



2:30 pm – 4:30 pm | I never Cry, (Jak Najdalej Stad)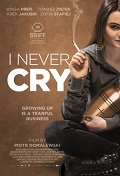 COUNTRY: Poland (2020)
DIRECTOR:Piotr Domalewski

Ola, a seventeen-year-old, sets off to a foreign country on her own. It turns out to be the trip of her lifetime, where she tries to reconnect with her estranged father, comes to know a different world and changes her approach to life.

► To watch trailer, click here
___________________________________________________________________________________________

TUESDAY, JANUARY 31, 2023

3:00 pm– 5:00 pm | Lola (Lola Vers la Mer)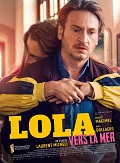 COUNTRY: France (2022)
DIRECTOR: Laurent Micheli

Lola, 18 years old, bleach blonde hair, lives in a foster home with Samir, her only friend. Impulsive and lonely, she is trying to get her diploma as a veterinary assistant. When her mother passes away, her father Phillip makes sure that Lola will miss the ceremony. Two years before that, Philip was throwing her out of the family home: at the time, Lola was still Lionel – Philippe is determined to fulfill Catherine's last wish: to be dispersed to the North Sea, in the dunes of her childhood home. Lola on the other hand is furious against her father, but she will not leave her mother alone in this last journey. So they take off together, both unwilling to share a car but determined to take Catherine home.

► To watch trailer, click here



5:00 pm – 5:30 pm | Night Ride (Noćna vožnja)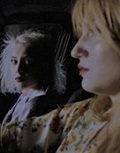 COUNTRY: Croatia
DIRECTOR: Vida Skerk

Night Ride (Noćna vožnja) explores quarter-life identity crisis through the perspective of a twentysomething student in Croatia. Dunja, the main character, questions her decision to move to a bigger city and regrets leaving behind the safety of her hometown where she could always count on the support of her close friend, Sara. Exploring the "borders" and boundaries of the film medium itself, the film is constructed as a series of dreams and nightmares which evade a linear narrative structure, and retain the qualities of a more stream-of-consciousness type of approach, presenting to the viewer Dunja's inner world in its most authentic, raw and honest form.

► To watch trailer, click here


5:30 pm – 7:30 pm | Eternal Winter (Örök Tél)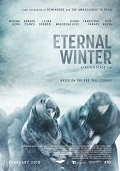 COUNTRY: Hungary (2018)
DIRECTOR: Attila Szász

Christmas 1944. Soviet soldiers invade Hungary and drag every young ethnic German woman away from a small village and transport them to a Soviet labour camp where they are forced to work in the coal mines under inhuman conditions. This is where Irén meets fellow prisoner Rajmund who decides to teach her how to survive. While she is determined to return home to her little daughter and family, history and fate have a different plan: Irén and Rajmund fall in love. Based on a true story. "Eternal Winter" is the very first feature film about the 700,000 Hungarian victims of the Soviet labour camps whose stories remained untold for over 70 years.

► To watch trailer, click here

___________________________________________________________________________________________

► For map and driving directions, click here
___________________________________________________________________________________________

This event is sponsored by the Miami-Florida Jean Monnet Center of Excellence, European Studies Program, University of Pittsburgh, MEET EU, EU Delegation to the US

Co-sponsored by Le Cercle Français, Pi Delta Phi