NICE TO MEET EU: Community Road Shows
Community Road Shows

"Nice to Meet EU" Community Road Shows are bundles of activities brought to local FL, NC, and PA communities by MEET EU Center staff. Public libraries, community organizations, minority-serving institutions, senior centers, community festivals, and community colleges across our states will have the opportunity to host Community Road Shows. Staff will offer workshops on trade and investment, data privacy, climate change, EU institutions, issues of diversity, and EU-US relations.

In Florida, we organize different presentations on the EU, its history, institutions, policies, current issues, and transatlantic relations EU-US, to middle schools, high schools, college students, and community at large. Here are some of the events we organized.

SPRING 2022

On May 9th,2022 to celebrate Europe Day, the Miami-Florida Jean Monnet Center of Excellence organized different presentations on the European Unions and its values with the European Consuls General in Miami.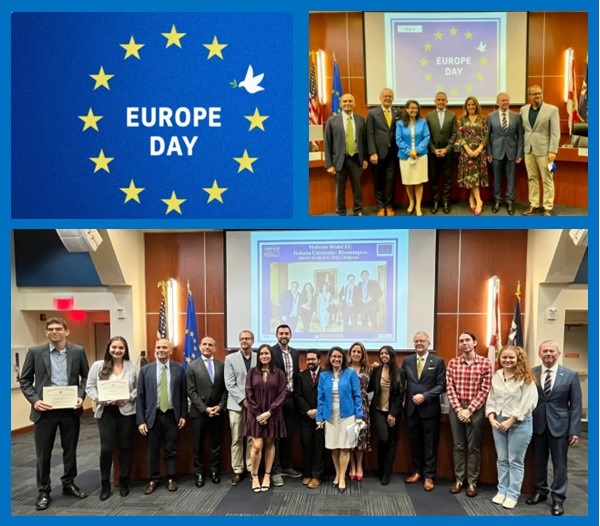 - May 9, 2022: Europe Day Celebration and Panel on the Transatlantic Relations EU-US by European Consuls General in Miami at FIU

- May 9, 2022: Europe Day Celebration at International Studies Charter High School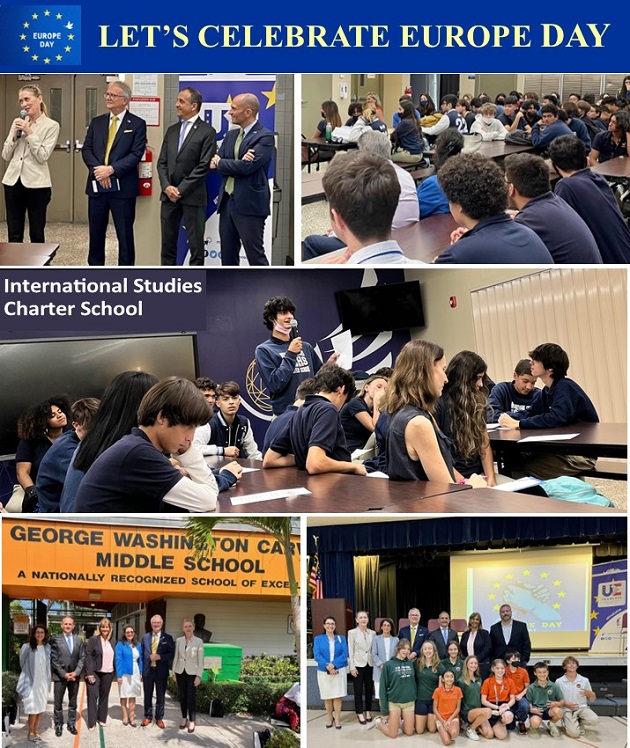 - May 9, 2022: Europe Day Celebration at George W. Carver Middle School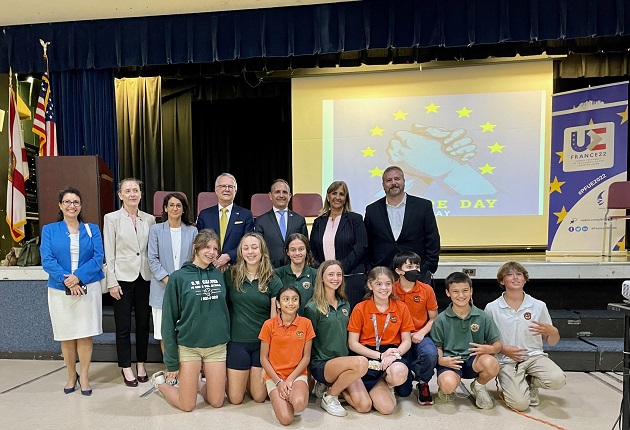 ________________________________________________________________________________________________

SPRING 2023

- 05/09/2023: May 9 Europe Day Celebration and Recognition Award Ceremony with European Consuls General and Panel on the EU-US transatlantic relations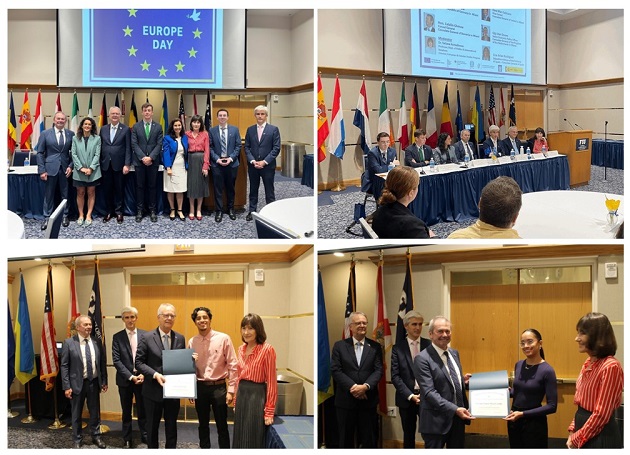 ________________________________________________________________________________________________

FALL 2023

- Oct. 19, 2023: MEET EU Roadshow at Florida Atlantic University (FAU), Boca Raton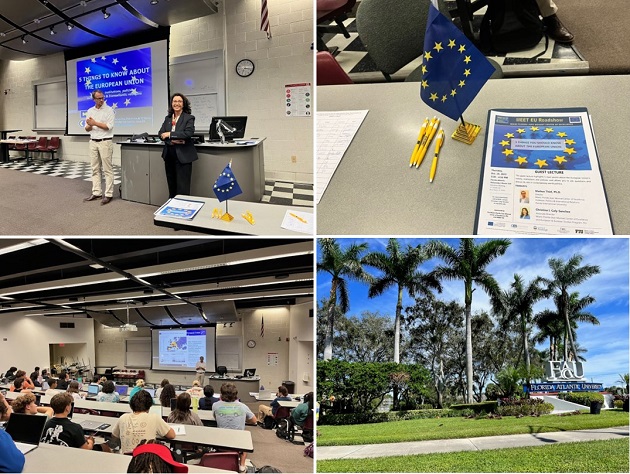 - Oct. 20, 2023: MEET EU Roadshow at University of Central Florida (UCF), Orlando