Jean Monnet in the USA

This academic year 2020-2021, the Miami-Florida Jean Monnet Center of Excellence at FIU is part of the Jean Monnet in the U.S.A. Series, #JMintheUS which is an initiative of several EU-funded Universities across the United States. The world has shifted to virtual events, making new kinds of collaborations possible. Co-sponsors of the #JMintheUS initiative can better share programming related to the European Union and European Union studies, increasing access to more communities throughout the country. The Miami-Florida Jean Monnet Center of Excellence at FIU, along with other European Union Centers of Excellence from the U.S. will participate and co-sponsor the events.

The following events are open to all audiences. Details will be updated as they become available, so please check this page regularly. Virtual attendance may be limited, so early registration is recommended. For more information about the events and details about how to register, follow the link to see information on the primary organizer's website. The European Studies Center at the University of Pittsburgh is proud to host this page for information purposes, but is not responsible for the events being organized by partner institutions.
Scheduled Events (links to registration pages will be posted as they are made available)
_____________________________________________________________________________________________

- FALL 2021
_____________________________________________________________________________________________

Co-sponsors of the Jean Monnet in the USA Series: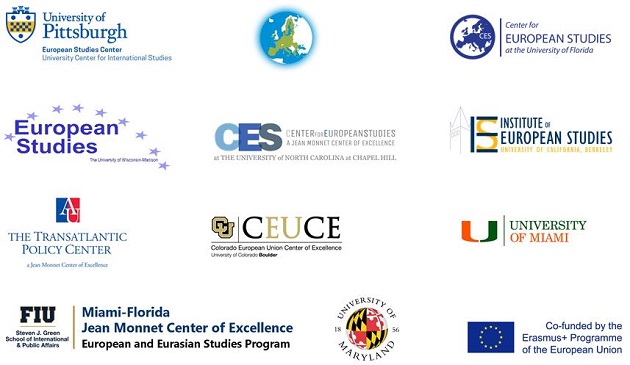 Center for European and Transatlantic Studies, Georgia Tech
​Department of Political Science – European & International Studies Program, Virginia Tech


► The European Studies Center at the University of Pittsburgh hosts the #JMintheUS page for information purposes, but is not responsible for the events being organized by partner institutions. For more information on #JMintheUS, click here