MEET EU Emerging Filmmaker 2022-2023
MEET EU Emerging Filmmaker 2022-2023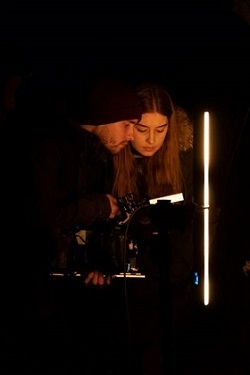 In partnership with the Jean Monnet Center of Excellence at Florida International University and the University of Pittsburgh's European Studies Center, the Center for European Studies at the University of North Carolina–Chapel Hill, continues a range of activities under the initiative "MEET EU: Making Encounters, Engaging Transatlanticists." In addition to activities like a short film competition, Model EU teams, virtual presentations for K-12 education, and expert career panels, the initiative includes hosting an emerging EU virtual filmmaker resident. During this year's virtual residency, Vida Skerk will remotely engage with the artistic communities and academic life of the three universities and will travel to spend a week at each institution. Skerk's film will also be screened and promoted in the three locations.
Vida Skerk is a graduate student of Film and TV Directing at the Academy of Dramatic Art in Zagreb, Croatia. She was born in Trieste, Italy, in 1999. She is the author of a dozen short films, both documentaries and fiction, such as Night Ride, Rosebud, and Hister, which were screened at multiple festivals. Night Ride (Noćna vožnja) is the film with which Skerk applied this residency.
Born and raised in Trieste, an Italian town near the border with Slovenia, she has spent her life questioning the various "borders", both physical and cultural, which defined her existence and the identities of those around her. She considers herself Croatian, Italian, and Slovenian, and her background is just as multicultural as is her birthplace.
"I grew up constantly questioning my own identity, which I have always thought to be a multifaceted and anything-but-permanent construct. On the other hand, I have frequently encountered people whose views on identity were the opposite, and they struggled to understand why I so strongly oppose the idea of defining myself in black-and-white categories. I believe this struggle to clearly define who I am as a person often surfaces in my work as a filmmaker. My focus has lately been not only on the question of national identities but also on sexual identities, and other categories we tend to put ourselves into."
Her graduate film Night Ride explores quarter-life identity crisis through the perspective of a twentysomething student in Croatia. Dunja, the main character, questions her decision to move to a bigger city and regrets leaving behind the safety of her hometown where she could always count on the support of her close friend, Sara. Exploring the "borders" and boundaries of the film medium itself, the film is constructed as a series of dreams and nightmares which evade a linear narrative structure, and retain the qualities of a more stream-of-consciousness type of approach, presenting to the viewer Dunja's inner world in its most authentic, raw and honest form.
In her feature-length project which the filmmaker intends to develop during the MEET EU Residency, she intends to keep exploring the possibilities of surrealist filmmaking, but within a more traditional, narrative structure of genre filmmaking – specifically, horror.
"Night Ride is a film that inevitably touches on certain issues in contemporary Croatian society, but it remains quite personal. With this feature-length film project, I wish to further explore the current state-of-mind of young Croats, but I also intend to look at it through a bigger lens, though a broader, societal perspective. As such, problems that at first might seem to concern only individuals, are presented as symptoms of bigger issues concerning Croatian society as whole – and its cruel, alienating, and inherently violent practices. It partially stems from my personal feelings of alienation and the pervasive feeling of "otherness" I keep feeling since I moved to this country. And I believe that, unfortunately, there are many others who have been feeling the same and who could, perhaps, find solace in this story, and realise that they aren't so alone, after all."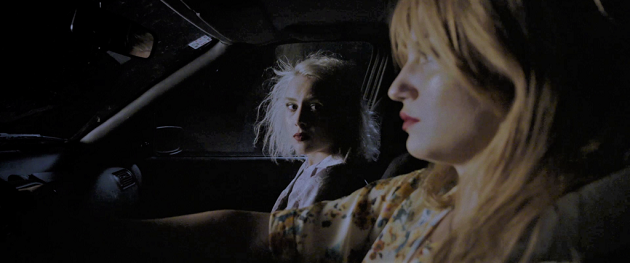 Pictures courtesy of Vida Skerk