MEET EU: Pittsburgh EU Film Festival 2022 Jan. 28-Feb. 3
MEET EU: Pittsburgh EU Film Festival 2022 Jan. 28-Feb. 3

EUROPE'S MOVING IMAGES

January 28 - February 3, 2022

A HYBRID FILM FESTIVAL

In-person theatrical screenings at the Harris Theater (Pittsburgh Cultural Trust), 809 Liberty Avenue, Pittsburgh, PA 15206

Not in Pittsburgh? No problem! Most of the films are also available during the week to stream on-line at your own convenience (U.S. only)!

Films made in the EU by EU filmmakers, with workshops, filmmakers panels, highlights from the 2021-22 MEET EU Short Film Competition, and more! Featuring the 2021-22 MEET EU Emerging EU Filmmaker, Simon Elvås. For more on Simon and his work, click here


► FOR MORE INFORMATION ON THE ENTIRE FILM FESTIVAL, CLICK HERE

QUESTIONS? Email us at eufilmfest@pitt.edu


From the comfort of your own home (or classroom)! Most of the feature films and all of the shorts are available to screen On Demand during the festival. Tickets for the feature-length films should be purchased at the Harris Theater website (you will get a code to unlock them to view on this site). STREAMING FILMS (all days)


► TO VIEW FLYER STREAMING FILMS, CLICK HERE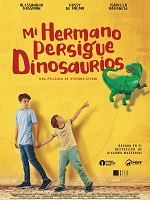 My Brother Chases Dinosaurs (Mio fratello rincorre i dinosauri)
*A special virtual showing at 10 a.m. on Wednesday, 2 Feb for K-12 classrooms

COUNTRY: Italy, Spain (2019)

DIRECTOR: Stefano Cipani

Jack has always wanted a little brother to play with, and when Gio is born, his parents tell him his brother is a "special" child. That's when Gio turns into a superhero with amazing powers in his big brother's imagination, like the ones in his comic books. Over time, however, Jack learns the truth: his brother has Down syndrome, a condition Jack decides to keep secret. When he goes to high school and falls in love with Arianna, he hides Gio's very existence from her and his new friends. But how can you expect someone to love you if you conceal such an important part of yourself? In no time, the truth comes out, and Jack realizes that Gio's energy and vitality are contagious. Gio's original outlook does indeed change the world, just like a superhero.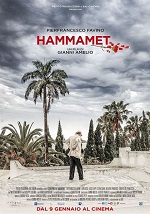 Hammamet

COUNTRY: Czech (2020)

DIRECTOR: Agnieszka Holland

The last year in the life of Bettino Craxi, as told by Gianni Amelio. An undisputed protagonist of international politics and, until recently, revered in Italy, Bettino Craxi is now in Hammamet, far from his homeland. Overwhelmed by the populist surge that toppled the formerly governing democratic parties which rose to power during the first fifty years of the Italian Republic, and caught up in a series of judicial inquiries, President Craxi can no longer return to his homeland as a free man. A master at commanding respect in the political arena, Craxi is also surrounded by opportunists; he is down but not out; and he is left to fend for himself in a home on a hill, where he lives out his final months like a caged beast. HAMMAMET is also the touching story of a father and a daughter, Anita, who stands by his side after everyone else has fled. Craxi is ill and in dire need of life-saving treatment. Anita goes to lengths that only the greatest love can justify as she struggles to make her father relent and set aside his ideas at least at this crucial time in his life; he must agree to return to Italy to be treated, at the cost of losing a freedom he believes he deserves. The conflict between his ideas and his familial love – between political motivations and those of the man – will be fierce and, eventually, fatal.




COUNTRY: Czech (2020)

DIRECTOR: Agnieszka Holland

The film is inspired by the true story of herbalist Jan Mikolasek, who dedicated his life to caring for the sick in spite of the immense obstacles he faced in his private and public life. Born at the turn of the 20th century, Mikolasek wins fame and fortune using unorthodox treatment methods to cure a wide range of diseases. Already a local institution in Czechoslovakia before World War II, the healer gains in reputation and wealth, whether during the Nazi occupation or under the Communist rule. One after the other, every regime will want to use his skills and in return gives him protection. But how high shall be the costs to maintain this status as the tide turns?




COUNTRY: Germany/Austria (2020)

DIRECTOR: Andreas Voigt

Three decades after making his first film about the region, one of the pivotal East German documentarians returns to the borderlands where the outer limits of Poland, Germany, and the Czech Republic intersect. Voigt once again encounters a people with a porous cultural identity, where family histories are intertwined with an array of dialects and legacies.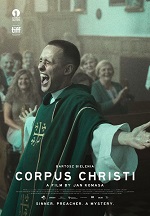 Boże Ciało (Corpus Christi)
--Streaming available only in Pennsylvania, North Carolina, and Florida--

COUNTRY: Poland (2019)

DIRECTOR: Jan Komasa

Corpus Christi is the story of 20-year-old Daniel who experiences a spiritual transformation while living in a youth detention center. He wants to become a priest, but this is impossible because of his criminal record. When he is sent to work at a carpenter's workshop in a small town, on arrival he dresses up as a priest and accidentally takes over the local parish. The arrival of the young, charismatic preacher is an opportunity for the local community to begin the healing process after a tragedy that happened there.




COUNTRY: Portugal, France, Brazil (2018)

DIRECTOR: Schmidt/Abrantes

Diamantino, the world's premiere soccer star, loses his special touch and ends his career in disgrace. Searching for a new purpose, the international icon sets out on a delirious odyssey where he confronts neo-fascism, the refugee crisis, genetic modification, and the hunt for the source of genius.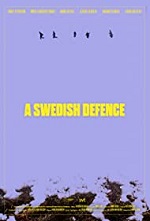 A Swedish Defense(Short)

YEAR: 2021

DIRECTOR: Simon Elvås

In this satirical drama, an international arms deal is interrupted by teenage protesters. A Swedish engineer tries to prevent his 16-year-old-activist-daughter from embarrassing him at work and ruining Sweden's relations with Turkey.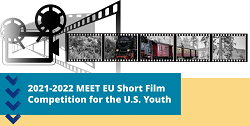 There's more! Watch the Official Selections from the MEET EU Short Film Competition for U.S. Youth and Vote for your Favorite. The Shorts will be available on demand throughout the festival and can be streamed for free anytime on our Pittsburgh EU Film Festival website, powered by Eventive.




SPONSORS: