Model EU Testimonials 2023
Model EU Testimonials 2023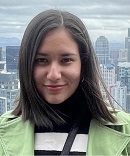 Lauren Cibrian Castro

BA in International Relations and Political Science(Fall 2023)
Certificate in European & Eurasian Studies (Fall 2023)
Participation in the West Coast Model EU - University of Washington, Seattle - March 3-4, 2023

I'm graduating in the fall of 2023; therefore, this is my final year of participation in the Model European Union. Being a part of this team has helped me identify the areas in my career that I want to focus on. It provided me with the chance to develop and learn among subject-matter specialists. I must admit that taking part in the MEU got challenging because one needed to use effective time management techniques in order to maintain balance. When I was a young child, public speaking was among my greatest struggles. I must continue to improve at this ability, but the MEU helped me get better and closer to where I am today.

While the various delegates brought forth excellent ideas for pressing global challenges, the themes we covered kept me inspired to keep looking forward to the next conferences. I can tell with certainty that the people I met at the West Coast MEU had a very high level of awareness of EU laws and policies, which pushed me to step outside of my comfort zone. I want to express my gratitude to my teammates for the wonderful memories I will always carry with me and to Ernesto, our program mentor, for all he did to get us ready for the conference. He went above and beyond at the conference and outside of it to not only impart the necessary knowledge to us but also to show us how to take what we learned and apply it to other areas of our lives. I will always be grateful that I took Dr. Thiel's class and was chosen to join this team because it has been my home for the past two years. It has provided me with knowledge and experiences I wouldn't have otherwise acquired, and it has enhanced my college experience by giving me something to look forward to besides my usual studies.

This is my advice to FIU undergraduate students: Make the most of your college experience, don't be afraid to attend events and network, become engaged, and take advantage of all the resources available, is my advice to prospective students. Since I became associated with the Jean Monnet Center of Excellence, my college experience has undoubtedly altered, and I couldn't be more pleased with the decision I made two years ago.



Jose de Castro

BA in Political Science and Philosophy (Summer 2023)
Certificate in National Security Studies Certificate (Summer 2023)
Certificate in European & Eurasian Studies (Summer 2023)
Participation in the University of Pittsburgh Model EU - Feb. 10-11, 2023
Participation in the West Coast Model EU - University of Washington, Seattle - March 3-4, 2023
Participation in the Midwest Model EU - Indiana University, Bloomington - March 23-25, 2023

Coming into the semester, I did not expect to end up as an FIU Model EU team member, but I am glad I did. Having developed an interest in European affairs, participation in the team has only served to enhance my understanding of the EU and its complicated policy-making process. Additionally, participation in this team has afforded me the opportunity to travel the country representing FIU while introducing me to a network of like-minded students across the country and from a wide range of backgrounds.

Having never participated in this style of an event before, I was nervous. However, the nerves quickly subsided as I talked to my team and attended more events. By the end of the experience, I felt I had grown my knowledge of the EU's policy-making process and improved my negotiating, public speaking, and networking skills. On top of that, I made some great friends along the way. I am a senior, but had I known about this opportunity earlier in my academic career, I would have joined much earlier.

Given my preference for working in European and Transatlantic affairs, I believe my time in Model EU has helped me build on my EU knowledge in a more hands-on way. I highly recommend the FIU Model EU team to any student interested in European affairs and wanting to gain hands-on experience in diplomacy, negotiation, and public speaking. The team offers a supportive and collaborative environment that fosters personal and professional growth and opportunities to connect with like-minded individuals from around the world. I am grateful for the experiences and friendships I have gained through this program, and I am confident that it will continue to have a positive impact on my academic and professional pursuits in the years to come.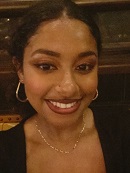 Vicki GARGANO

BA in Political Science (Summer 2023)
Certificate in Latin American and Caribbean Studies (Summer 2023)
Certificate in Middle East and Muslim World Studies (Summer 2023)


My name is Vicki Gargano, and I am a senior at FIU. During the Spring 2023 semester, I participated in the delegations of Sweden at the University of Pittsburg and Portugal at the University of Seattle for Model European Union. I joined Model EU to learn more about European politics and practice effective policy writing.

I am honored to have had the opportunity to participate in Model EU because I was surrounded by like-minded students who wanted to form solutions to modern problems. Although Model EU is a simulation, it is a rigorous program that involves a thorough research and nearly airtight arguments. When preparing for conferences, it was challenging to find historical context to a current problem or gather sufficient resources to aid my policy positions. When I faced the overwhelming fear of finding my policy position, I found ways to simplify my research. To find my country's stance on a topic, I primarily focused on: speeches from my government leaders, programs my country has implemented to mitigate the problem, events my country has hosted or attended about the issue, any agreements my country signed involving the topic, and reports about what my country is doing about the problem or how the problem impacts my country. This method helped me maximize my time and made me secure in the knowledge of my country's position.

MEU aided my academic goals because it drove me to learn more about the history and politics of another region. It also allowed me to practice creating policies and forming resolutions with delegates that had opposing stances from my own country. MEU specifically aided my professional aspirations because I want a career as a research analyst or policy writer. This program helped me develop an efficient research method to learn about politics and history for a variety of topics. It also helped me develop the confidence to form a stance and defend it publicly.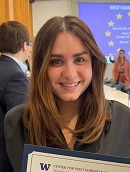 Sophia Gonzalez

BA in Psychology and International Relations (2024)
Participation in the West Coast Model EU - University of Washington, Seattle - March 3-4, 2023

As a first-time FIU member of the Model EU, my personal experience was very inspiring. I had the privilege of meeting exceptional people from all over the nation, with an incredible passion for politics and astonishing performances throughout the weekend. I got to experience first handily a disagreement between countries and how they were still able to work through their conflicts to work together towards the same goal. During that weekend in Seattle, Washington, I was also able to put myself in the shoes of these countries and understand why foreign governments are struggling to agree on policies. Thanks to the research and studies on the prompts, I got to understand in more depth the magnitude of importance it is for us to keep ourselves informed of the news across the world and know how they affect us.

I am very thankful that the European Union has given us this opportunity to experience what it would be like to be part of their organization. Because of this model, I could determine that I am more of a speaker than a notary or writer. Although I contributed to writing the policy agreements, I was a way better speaker and negotiator by stipulating the policies that countries agree to during negotiations.

I will preserve this experience for future references in my career by being able to tell what I like and dislike about negotiations. I would recommend this experience to everyone looking to expand their knowledge in European policies, practice their networking skills, and even get better at debate and negotiation. It will help everyone willing to learn and will definitely take them out of their comfort zone, leading everyone who participates in the MEU to enhance their knowledge about themselves and international politics.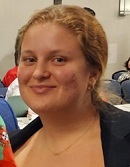 Salome Katsia

BA in International Relations (Spring 2024)
Certificate in European & Eurasian Studies (Spring 2024)
Participation in the University of Pittsburgh Model EU - Feb. 10-11, 2023
My name is Salome Katsia, and I am a junior here at FIU. For the past two years, I have participated in Jean Monnet Center of Excellence events and was a part of the Model EU team. For me, the 2023 Pittsburgh Model EU was a great and different experience from the ones before for several reasons. This Model EU was held among only a few participants, making the whole process much more dynamic and less chaotic. I am sure that all four of my teammates will agree that participating in such activities not only gives one an opportunity for valuable informal education but also a great way to expand your social circle.

If somebody asked me what I have gained from this experience, I would say that I have gained a couple of new friends and endless knowledge. Being an introvert, I always doubted myself to participate in events and competitions such as the Model EU, but with each experience, I am getting better and better at overcoming that barrier that separates me from public speaking.

With the help of our amazing team, we have been acknowledged an honorable mention for our Position Papers as well as one of the best delegations for the entire project. We were very pleased with the outcome of our work as a delegation and all the bits and pieces that each of us has contributed to winning such awards.

Lastly, I would like to thank Ernesto and Christine for their dedication and hard work towards making all this possible, traveling with us, mentoring us, and being our role models. I would also like to thank my teammates: Shalva, Jose, Laure, Sophie, Vicki, and Bitisho, for being amazing!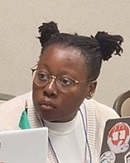 Bitisho Muma

Participation in the Midwest Model EU - Indiana University, Bloomington - March 23-25, 2023

My name is Bitisho Muma, and I am an exchange student through the National Student Exchange from the University of Ottawa. I am a 4th-year student in Conflict Studies and Human Rights (within the French Immersion Stream) with a Minor in the Social Sciences of Health. I was privileged to attend the Midwest Model European Union conducted by the Hamilton Lugar School of Global and International Studies. I was the Minister of Justice and Home Affairs for Portugal. This was my first experience partaking in stimulation that replicated an international organization, and it turned out to be an unforgettable one. The majority of the political classes I have been enrolled in have touched on the European Union and its role on the international scale. Being part of the team compelled me to learn the intricacies of the many bodies within the European Union that resulted in it being an impactful union today. It was phenomenal to meet and be surrounded by other youth interested in discussing pertinent issues plaguing the European Union and falling under the jurisdiction of the Justice and Home Affairs Ministers. In the last couple of years, migration has been a subject matter that I have taken an interest in, and this conference has furthered my interest as many of the proposals discussed were about migration. Humans have been moving since the start of time, and the unprecedented times we are living in are not indicating a halt in movement. This conference has allowed for the refinement of my diplomatic skills, and the European Union continues to exemplify union in diversity.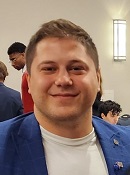 Shalva Otarashvili

BA in International Relations (Spring 2024)
Participation in the University of Pittsburgh Model EU - Feb. 10-11, 2023

My name is Shalva Otarashvili. I am a junior at Florida International University, majoring in international relations. As an international student at FIU, I have always been interested in projects connected to the EU because of my home country Georgia. When I finally got the chance to represent FIU in MEU, it was a major accomplishment and honor for me. The MEU at Pittsburgh University was outstanding because of the many young talents I had to communicate with and exchange my ideas with. PITT MEU helped me more deeply understand the current issues in the EU and, at the same time, work on possible resolutions. That helped me understand the sensitivity and importance of the problems. As an international student, being part of the MEU is a huge success because it prepares you for your future career path. It is important to mention that our team from FIU was outstanding, and nothing would be possible without the dedication and hard work of each of us. Fortunately, we got a very positive outcome being awarded in different categories, which was the happiest moment of the conference because we knew our hard work was appreciated. However, without our advisor Ernesto Fiocchetto competing in the MEU would be almost impossible. He was the one who gave us directions and an understanding of the complicated EU system. I would like to thank each of my team members and advisors who made the event possible because it was one of the most memorable events of my life.